A Tawny Frogmouth chick fell from its nest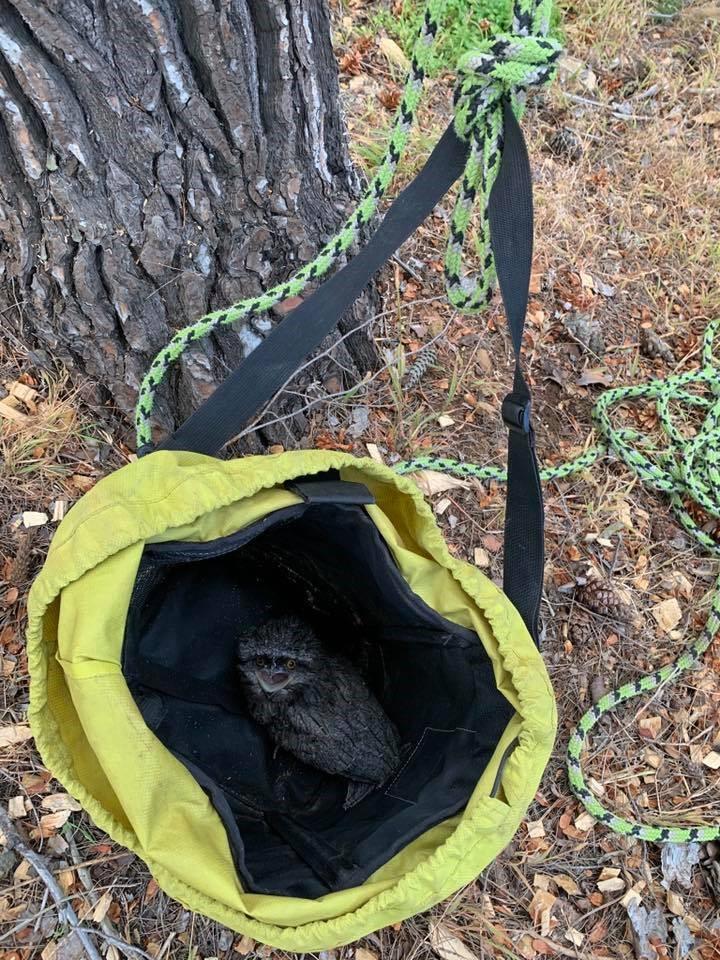 January 13, 2019
This was a pretty unique experience.
A Tawny Frogmouth chick fell from its nest at our site today. It was unable to fly, so under the watchful eyes of its parents we climbed up and put it back. This must happen a lot this time of year so if you see any chicks in trouble please let us know (parents discarding their young once they've been handled by humans is a misconception). We also do free cat rescues.
Drone retrievals too but they'll cost ya!